A Next Generation Platform for Sharing spatial videos.
Rememory is a next generation content platform that enables users to shoot, edit, and view 3D video. Download the app now and enjoy the next generation of content!
Download
Recording experiences with volumetrics videos
Rememory aims to evolve the recording and sharing of experiences by updating the traditional media of photography and 2D video to record everyday life in 3D.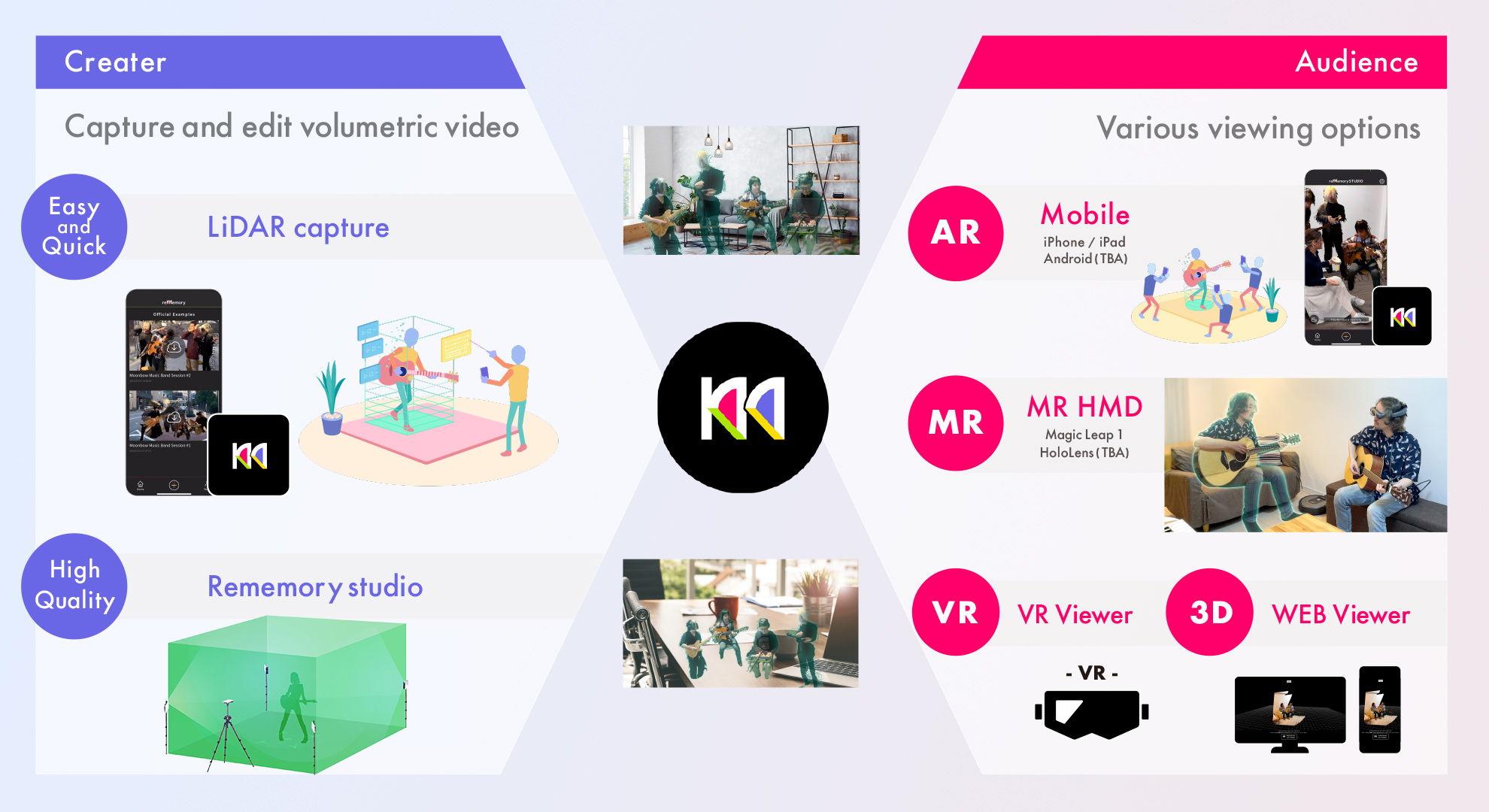 What is volumetric video?
Volumetric video is a technique that captures a three-dimensional space, such as a location or performance. It is attracting attention as a next-generation filming method, as it allows you to freely add placement and direction in virtual spaces such as AR, MR, and VR.
Let's have fun with Rememory!
Easy Volumetric Video Shooting
You can easily shoot spatial video with a single smartphone terminal with LiDAR.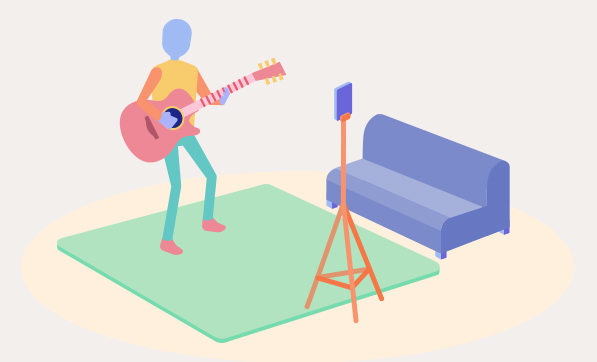 Edit your volumetric video
You can edit your volumetric video on the AR if you have shared the authority.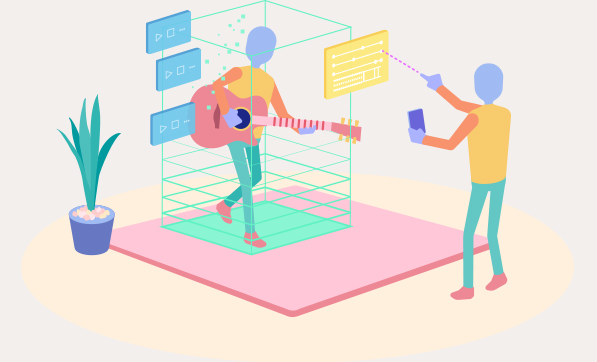 Recreate Anywhere with AR
You can place the contents anywhere you want to watch them in AR. You can even call the artist to your room, the park, etc.!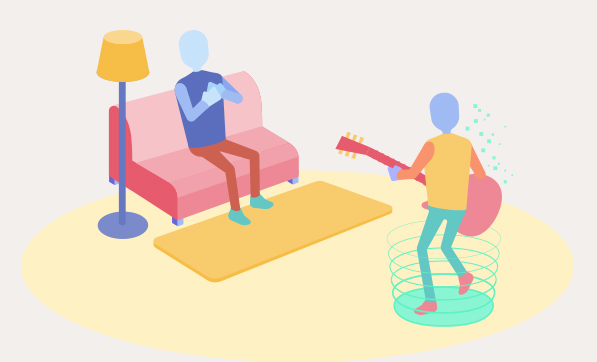 Video recording and saving of content is possible.
By using the 2D video recording function, you can record and save the contents from any angle you like, and share them on other companies' SNS media.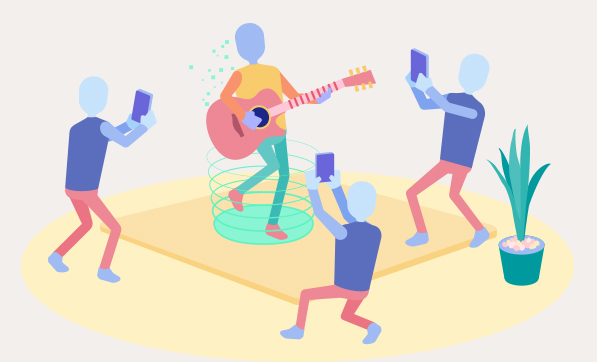 Video recording together!
If you stand in front of the camera in front of the AR content, you can take a video with the volumetric content that is sent to you.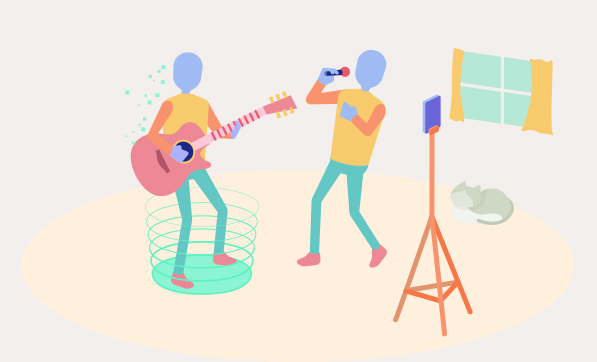 Various viewing options to suit your preference
AR
This is the most popular way to watch with the Rememory app. You can place the artist in your room, park, or any other place you like and watch it.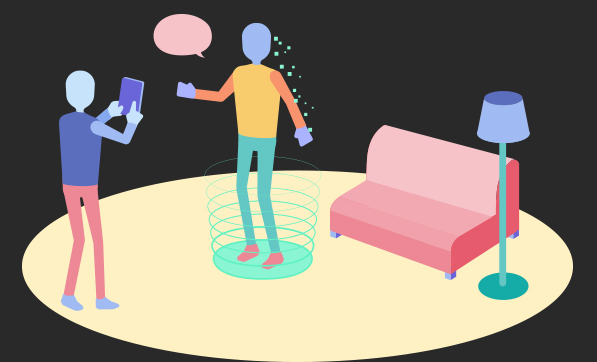 MR
For a more immersive experience, we also offer Viewer with Magic Leap 1. With both hands free, you can enjoy a more realistic viewing experience.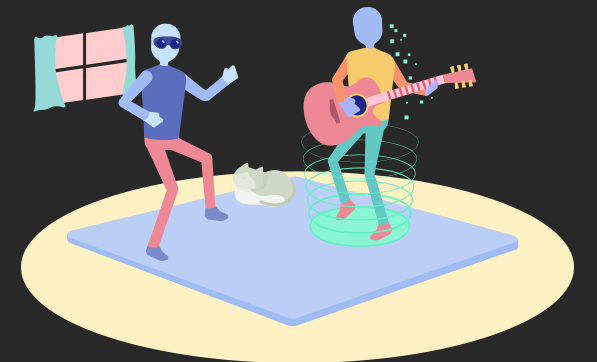 Web Viewer
For those who don't have AR-enabled devices or Android users, we have a dedicated web viewer that allows you to watch volumetric videos on the web. the viewer will open automatically when you open the URL on a PC browser or a device without downloading the app.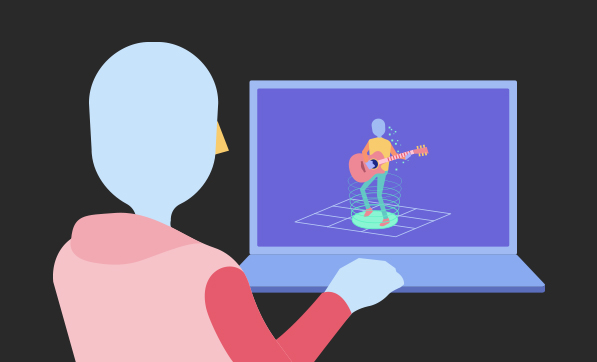 Rememory Studio
For artists and creators who want to create higher quality content than the easy volumetric shooting of LiDAR devices, we are planning to build a volumetric studio that can shoot 360 degrees to the rear. Please look forward to it.
Examples
Spatial multi track recording
Replay the inversion of captured temporal 3D space
Share your AR data with friends in a minute
Co-exist with past myselves
>
Clone and edit the spatial temporal data